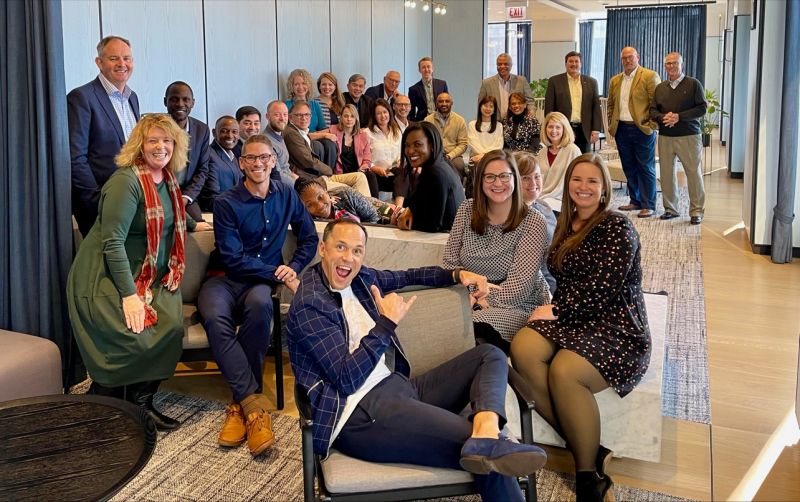 Impact
Becoming a Leader of Impact – Braden's new book of the same title is an in-depth look into what it means to be a leader of Impact. It's a trendy concept to say, but very hard to live out. This keynote presentation brings personal stories, surveys, insights and new revelation for leaders and organizations that will motivate and inspire deeper thinking and purpose. It can be adapted to any audience from corporate and non-profit groups, associations, young leaders, and even general audiences.
Virtual or in-person, Braden's keynote can be as short as 30 minutes to as long as 75 minutes. There is also an option for an interactive workshop where participants build out their impact plan using the surveys and exercises from the LeaderImpact book and materials.
Recent Speaking Engagements Include
TEC Canada
Canada's Most Admired: Corporate Culture Summit
LeaderImpact International Forums
BC Food & Beverage Association
BC Agrifood & Seafood Conference
Break Forth Conference
Business By The Book
Get in touch with us for details, pricing and availability.
Braden's speaking fees vary on a number of factors, and travel expenses are additional from Fort Worth, Texas.
"Braden's message is simple yet profound. He shares his story and experiences in a way that you can easily apply to your own life but also challenges you to think deeply about who you are and the mark you leave in the world. I'm very thankful to have these opportunities where entrepreneurs can connect and consider how we can realize Braden's message of balance in our personal, professional and spiritual lives."
Tony Doyle
Associate Dean at Durham College
"I had the privilege of hearing Braden present to three audiences in the GTA at three consecutive breakfast forums in three distinctly different settings. Braden has the rare gift of being able to develop an almost instant rapport, fresh each day as if talking to newfound friends. I repeatedly heard the appreciation of how he so naturally garnered agreement that we all have professional, personal and spiritual domains and then how he illustrated how to grow in each domain, looking at how they interact and ultimately work together for maximum Impact."
John Havercroft
LeaderImpact, Regional Director | Ontario
"I really enjoyed Braden's presentation and how he brought everything together regarding the Impact we make. I'd like to use his material and presentation to strengthen my message as I seek to maximize my Impact and inspire others to do the same."
John Bakker
President at BTS BAKKER Technical Services Ltd.
"Braden's presentation was a great reminder of our role in leadership within our organizations. Not only did he leave me with the key thought of "who am I investing in?" but gave actionable tips for tracking leadership learnings. My favourite point was, "when the spiritual and professional merge, you will start to give of yourself and not focus on yourself."
Lori Sartor
Vice President at FCT
Contact Braden
This is the best way to get in touch with me. Please let me know what you'd like to discuss in the description box, and I or someone on our team will be in touch. It can take time to respond as our schedules are busy, so please be patient or pester us again.
Thanks for reaching out.